Grace
The Grace is a charismatic occasional chair that has the ability to combine both a retro and present day feel. With a perfectly gradual inclined back, topped with a delicate scroll, this highback chair is the perfect companion for your statement sofa.  
Covered in opulent GP&J velvets, you can create your own piece of vintage elegance and classic style. 

The traditional wood turned legs have an added bras castor to modernise the look. 
Available in plain or patterned velvet all over or a mix with patterned fabric on outside back and outside arms. 
Perfect for 

Smaller spaces 

A companion for your statement piece

Traditional and contemporary interiors
Width - 82cm
Depth - 92cm
Height - 98cm
Seat Width - 50cm
Seat Depth - 58cm
Seat Height 48cm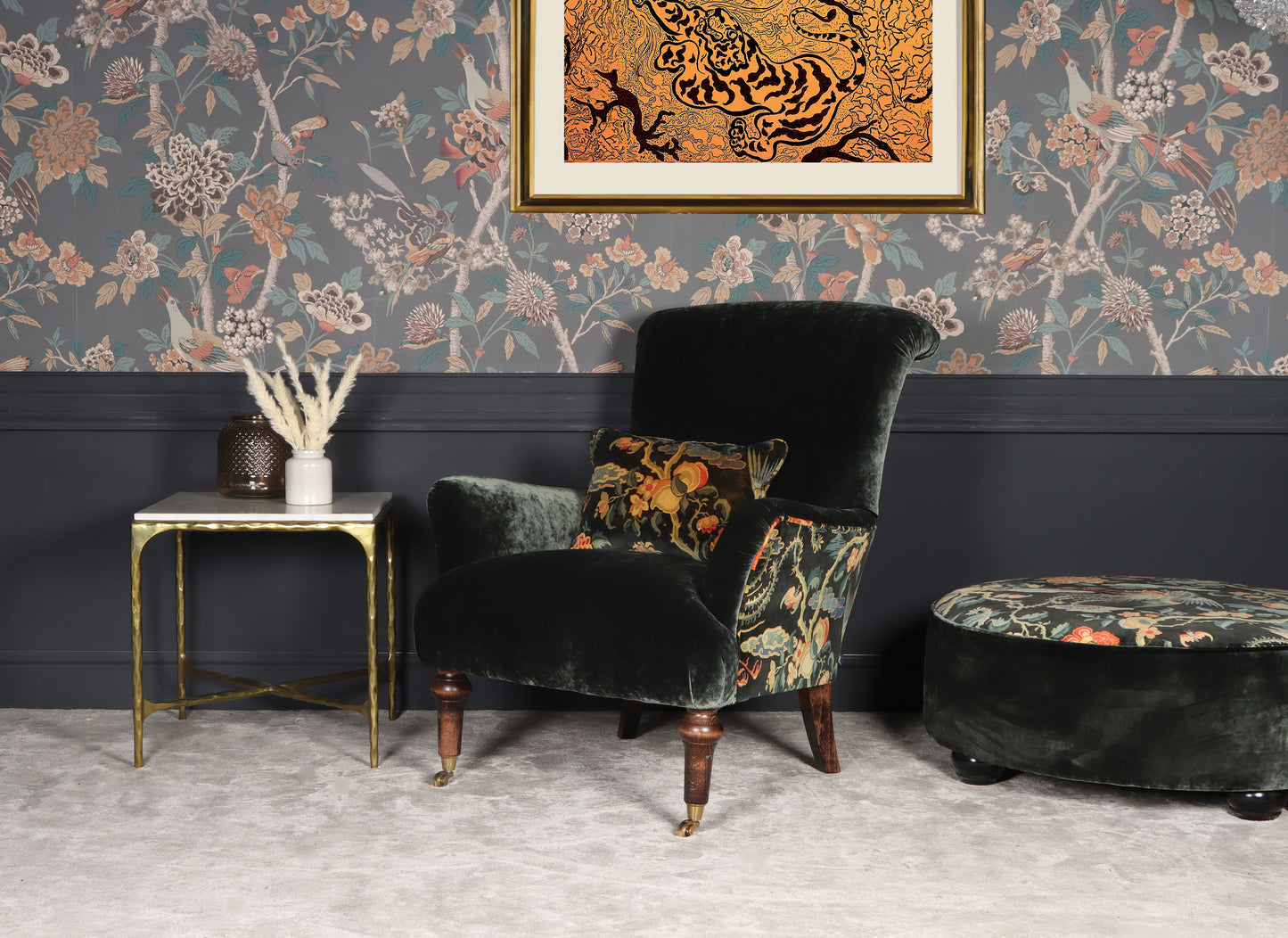 Join our mailing list
Sign up to receive updates directly from the Tetrad team along with special offers.