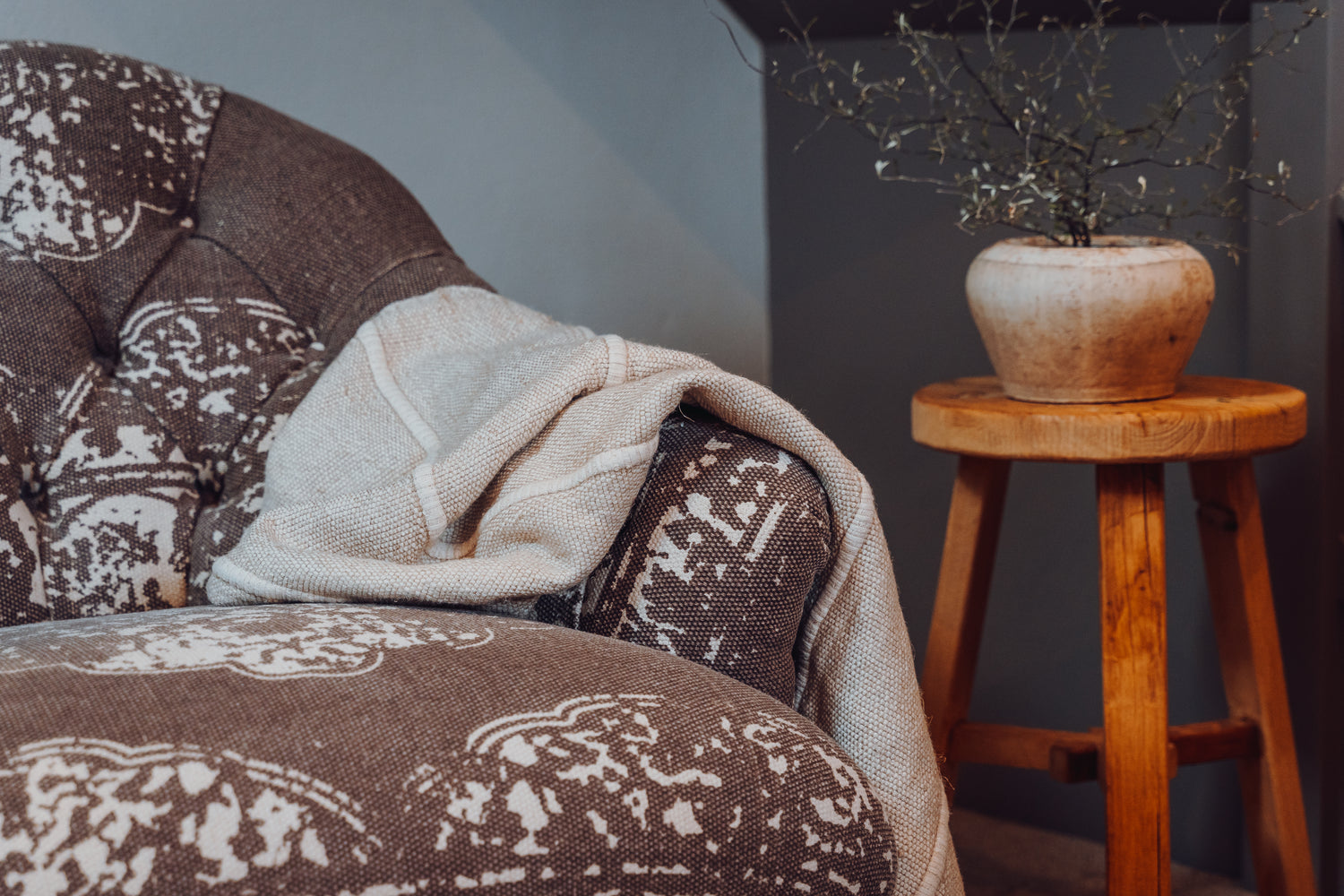 Distinctly Unique
Inspired by the intricate artistry and motif designs found in hand woven, vintage Indian rugs. This unique Bagru design is hand-printed on a heavy weight, natural cotton woven base using time-honoured techniques, honouring the fabrics natural characteristics to distinctive style and authentic charm adds character and style to any room.
The traditional hand-printed techniques and stone washed finish of Bagru means each piece is truly one-of-a-kind.
Order free samples
The Bagru Collection
Our unique Bagru fabric has 7 colour options and is only available on the the models listed below. Use our product configurator tool to find a style and colour to suit your space.
Need Assistance?
If you wish to contact us, feel free to e-mail us, or give us a call.
Join our mailing list
Sign up to receive updates directly from our team.